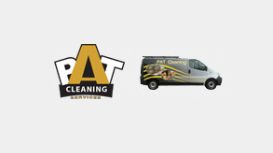 Our company has operated in the service market for over 10 years. During that period we started co-operation with many reputable firms, because we provide high-quality services and offer attractive prices to our clients. One of our main strengths is a 24-hour availability of our services for our clients.
We are competent and we distinguish ourselves with an efficient system of quality control of the services that we provide. At PAT Cleaning we are doing everything we can to ensure that all our existing and new clients receive the best cleaning service possible.
We are proud of our staff! It is very tough to find the right people in any industry. However we have the best systems to locate the best possible people. Once we employ them we like to motivate them by training, social meetings and excellent pay packages that include bonuses. Before we employ personnel we perform a police check and security screening.
Any person who does not satisfy our initial employment criteria is not employed. We have strict guidelines not only when we do Commercial Cleaning but also when we employ new staff. We are happy to help potential clients by offering a free consultation and the first deep cleaning for Free. Our dedicated team work throughout the whole of Bristol and surronding towns and villages.
---
Reviews and Ratings
We do not have any reviews about Pat Cleaning available right now.